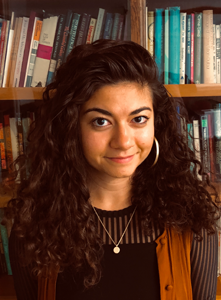 Rosette Cirillo
Rosette Cirillo is a doctoral student at UW-Madison studying Critical Theory, Philosophy, Historiography, and Epistemology in the Curriculum & Instruction department. She is interested in the public and private performances of self, the use of ethical case studies in pedagogy, and studying power dynamics within groups. Before beginning her doctorate, she received her Ed.M. at Harvard's Graduate School of Education and TAed a course on Critical Pedagogy and Power while teaching 8th grade English in a Title-1 School district full-time for four years. She is currently writing case studies on diversity and inclusion and researching their pedagogical use for UW-Madison's Delta-Institute. With a background in Philosophy as well as Classics and Medieval Literature from her Bachelor's degree at Bard College, she looks to the worlds of antiquity and myth to give flesh to her theories and philosophical arguments.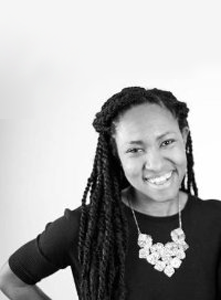 Virginia Downing
I am a first-year doctoral student in the Educational Policy Studies program at UW-Madison. My interest surrounds community involvement within and around schools and the relationship between the community and educational spaces. I also am interested in exploring how exclusion and racialization of community voices shape how decisions are made about schools. Before studying at UW-Madison, I worked in higher education as an academic advisor and coordinated high school bridge programs that worked with local school-community organizations. In my free time, I love to read books, try new foods, travel, and spend quality time with my family and friends.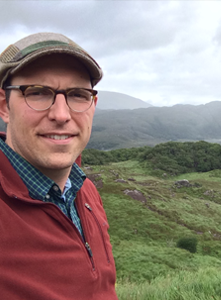 Matthew Farrelly
I am a former middle and high-school teacher of 10 years and now a doctoral student at the University of Wisconsin-Madison in Educational Policy Studies: History & Humanities. More broadly my interests touch on how conceptions of human flourishing inform educational philosophy and practice. More particularly, I am exploring how wisdom traditions, poetry, and myth may function to inspire and transform teacher and student self-conception, perception of, posture toward, and action within society and the natural world. I am currently exploring John Muir's life and philosophy and its relevance for moral and environmental educators and students today.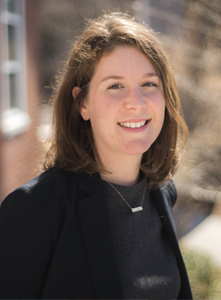 Tatiana Geron
Tatiana Geron is a Ph.D. student at the Harvard Graduate School of Education concentrating in Culture, Institutions, and Society. Her research occurs at the intersection of political theory, philosophy of education, and classroom practice. She's interested in teachers' moral agency and ethical decision-making and what makes the classroom a unique environment for enacting justice. Before entering the doctoral program, Tatiana taught English Language Arts, Social Studies, and English as a Second Language in Boston and Brooklyn. Tatiana holds a BA in Political and Social Thought from the University of Virginia and a master's in teaching from the Boston Teacher Residency.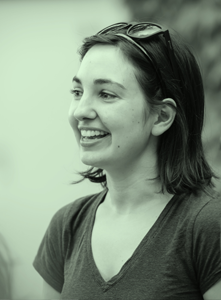 Stephanie Hoffmann
Stephanie Hoffmann is a PhD student in philosophy at the University of Wisconsin–Madison. She received her BA and MA in philosophy from Colorado State University. Stephanie's research interests include philosophy of science, philosophy of biology, and environmental ethics. She also enjoys biking, practicing music, and reading novels.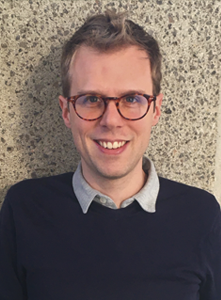 Eric MacTaggart
Eric is a PhD candidate in the philosophy department at University of Illinois at Chicago. Eric's dissertation explores the ways in which conceptualizing wonder as an experience of beauty provides insights about wonder's nature and educational value. His research interests include aesthetics, philosophy of emotion, and virtue epistemology. Eric also has long-standing interests in the role that philosophy can play in interdisciplinary approaches to arts education. He has a background in K-12 music education, teaching instrumental music in public schools in Wisconsin and Idaho, and earned a MA in the Philosophy of Art and Aesthetics from the University of Kent.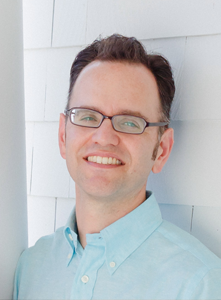 David R.M. Saavedra
David is currently a Ph.D. student in Social Foundations of Education at the University of Virginia. He studies how cross-cultural educational relationships are formed, maintained, broken, and repaired and the importance of such relationships in the learning process. Prior to beginning doctoral studies, he worked for fifteen years in various educational contexts at the secondary level. He taught English in Mozambique as a Peace Corps Volunteer, managed academic mentoring programs at a nonprofit in Boston, taught both English as a second language and history in Brockton and Cambridge, Massachusetts, and worked as an instructional coach in Puerto Rico.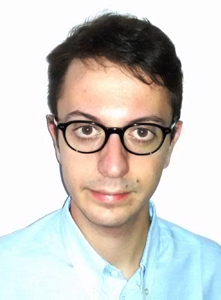 Riccardo Spotorno
Riccardo Spotorno is a Ph.D. candidate at the Law Department at UPF, where he works as a member of the Family Justice Research Group. His main research interests are in moral and political philosophy, children's rights family justice, and the ethics of parenthood. His dissertation analyses and defends parental licensing, i.e. the proposal of granting the legal right to parent a child only to those adults who positively passed a screening procedure that proves their competence in adequately raise a child. He is also interested in the ethics of education, justice in upbringing, and the role that parents' interests play in these issues.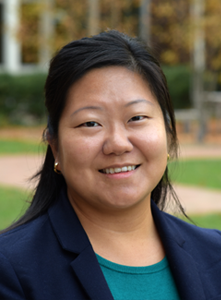 Jieun Sung
Jieun Sung is a Ph.D. candidate in Social Foundations of Education at the University of Virginia. Her dissertation examines how families with experiences of forced migration draw upon networks, communities, and resources in the U.S. resettlement context to access and understand formal schooling. She is especially interested in understanding how parents' conceptions of a meaningful life and of their children's flourishing may inform the ways they approach the education of their children. Jieun holds an M.Ed. in Social Foundations from UVA, and a BA in Political Science and a BS in Chemical Engineering from Columbia University.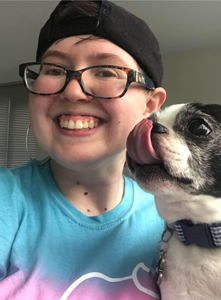 Bailey Szustak
I am a philosophy graduate student at UIC with a focus in Aesthetics, Feminist Philosophy, and Gender and Women's Studies. I am also an artist, proud cat and plant mom, and LEGO enthusiast.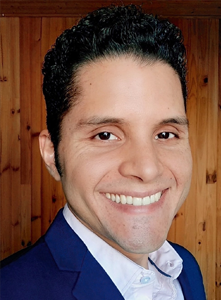 Cesar Valenzuela Marquez
I am a Ph.D student in Philosophy at Stanford University. My academic work in moral and political philosophy aims at contributing to the current debate about the challenges faced by democratic societies. I draw mainly on the tools of moral psychology, theories of justice, and democratic theory. Two questions guide my research: what type of citizens and institutions are needed to guarantee stability and social justice in a democracy? What kind of distributive arrangements and social dynamics undermine democratic institutions? Before coming to Stanford, I studied philosophy and literature at the universities Panthéon-Sorbonne and Paris-Sorbonne. My master's thesis in Contemporary Philosophy examined John Rawls's account of political justification in pluralistic societies, where moral disagreement is unavoidable. Similarly, my literary research examined the work of poets who articulated the despair of living in the absence of shared moral values and social cohesion. This investigation comprised both my honors thesis in communications (back in Venezuela, my country of origin) and my master's thesis in French literature.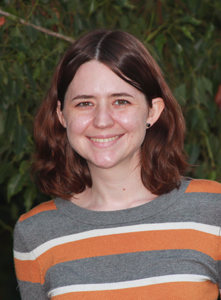 Darby Vickers
Darby is a PhD Candidate in the Department of Philosophy at University of California, Irvine. Her research sits at the intersection between epistemology, ethics, and philosophy of education. She has research interests both in history of philosophy (ancient Greek philosophy) and contemporary philosophy. Her dissertation examines Plato's views on the transmission of ethical knowledge between generations. She has also spent the last two years on an applied epistemology project which examines why people cling to false beliefs in the face of overwhelming evidence and aims to combat the spread of misinformation in the age of social media.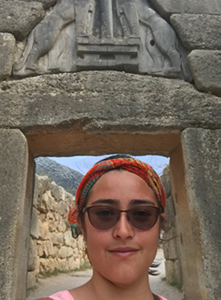 Maria Victoria Salazar
Maria Victoria Salazar received her Bachelor's degree from CUNY Hunter College and is currently pursuing a Philosophy PhD at The Graduate Center, CUNY. Her research focuses on Ancient Greek Philosophy and Political Philosophy. She is particularly interested in the role of desires in explaining the relationship between metaphysics and politics in Plato. Her academic interest in education is motivated by Plato's political philosophy which emphasizes the importance of education for a well-functioning and healthy city.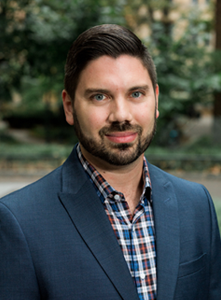 Dustin Webster
Dustin is a doctoral student at the University of Pennsylvania Graduate School of Education, and a Masters in Law student at Penn Law School. His research interests include character and virtue education, and how different notions of education interact with conceptions of character. Dustin has worked in a variety of contexts in K-12 education, including most recently as a 5th grade teacher, and he enjoys bringing philosophy into K-12 classrooms. Dustin has a B.A. in Political Science from the University of San Diego, and a M.A. in Philosophy and Education from Teachers College, Columbia University.