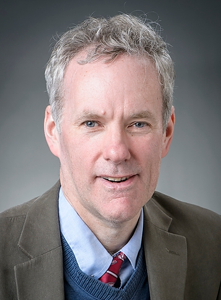 Harry Brighouse, Director
Harry Brighouse is Professor of Philosophy and Affiliate Professor of Educational Policy Studies at UW—Madison, where he has taught since 1992. He is author of several books, including School Choice and Social Justice (Oxford, 2000), On Education (Routledge, 2005), and (with Adam Swift) Family Values: The Ethics of Parent-Child Relationships (Princeton, 2014). With Michael McPherson, he has also recently edited The Aims of Higher Education: Problems of Morality and Justice (University of Chicago, 2015). Recent papers and book chapters include (with Gina Schouten), "Principles of Educational Justice: Some Problems", Social Philosophy and Policy (2014); (with Gina Schouten), "To Charter or not to Charter: What Questions Should We Ask, and What Will the Answers Tell Us?", Harvard Educational Review (2014); (with Adam Swift), "The Goods of Parenting," in Carolyn MacLeod and Francoise Baylis (eds), Family Matters (Oxford, 2014); and  (with Adam Swift), "The Place of Equality in Educational Justice" in Kirsten Meyer (ed.) Education, Justice and the Human Good (Routledge, 2014). He has written about education policy for national newspapers, and consulted with policymakers, in the UK. He is also a founding member of, and occasional contributor to, the well-known academic blog, Crooked Timber. He is currently working with Adam Swift, Helen Ladd and Susanna Loeb on a book tentaively entitled Educational Goods, about how to think about values and evidence together when making educational policy decisions, and is working with Tim Smeeding on a project concerning the extent to which, and ways in which, the US government should subsidize childrearing.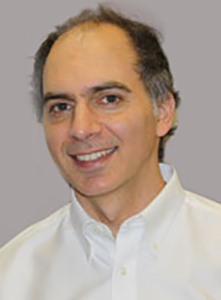 Anthony Simon Laden, Associate Director
Tony Laden is Professor of Philosophy at the University of Illinois at Chicago, where he has taught since 1996. He received his PhD in Philosophy from Harvard in 1996. He is the author of Reasoning: A Social Picture (Oxford, 2012), and Reasonably Radical: Deliberative Liberalism and the Politics of Identity (Cornell, 2001), as well as a couple of dozen articles on topics ranging from the philosophy of John Rawls to questions of equality in schools, democratic responses to multiculturalism and the nature of prudence. Recent publications include: "Two Concepts of Civility" in A Crisis of Civility? Political Discourse and Its Discontents (Routledge, 2019); "On the value of sustainability and the sustainability of value" in Nature and Value (Columbia University Press, 2020); "How Democracy Doesn't End," to be published on the Cedar Trees Institute website, Spring 2020, and subsequently in a volume called Democracy's Futures; and "Learning to be Equal: Just Schools and Schools of Justice" in Education, Justice and Democracy (2013). Tony's research has been sponsored by the NEH, the Alexander von Humboldt Foundation, and the Spencer Foundation. His research and teaching interests include political philosophy, especially democracy, multiculturalism, feminism, and the place of schools in democratic society; reasoning; and the practical philosophy of Rousseau and Hegel.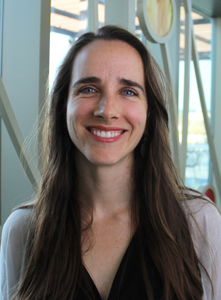 Carrie Welsh, Program Director
Carrie is the program director of the Center for Ethics & Education and is the producer of the Ethics and Education podcast. She has an M.A. in Educational Policy Studies from the University of Wisconsin–Madison.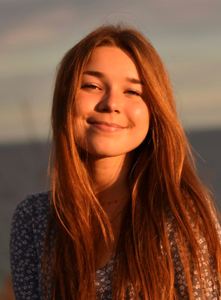 Teresa Nelson is a first-year undergraduate student studying Psychology. On campus, she is involved in UW track club and the Action Research Facility Psychology lab. Outside of school activities and work, she enjoys hiking, running, writing fiction, and jazz music.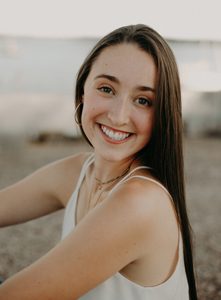 Anna Nelson is a third-year undergraduate majoring in Philosophy and Gender and Women's Studies. She also has a certificate in 2D studio art, as she enjoys painting, collage, and experimental work. Anna participates in research on the Carceral State with the English Department and is hoping to expand that work after graduation. After her work is done, she enjoys hiking, running, biking and any excuse to be outside.
Fellows are not in-residence. Instead, they form a network of scholars interested in working on moral and political questions concerning educational policy and practice. We recruited the following Senior Fellows to contribute to the work of the center by: advising staff about the content and direction of meetings and events, participating in conferences sponsored by the center, and being a resource for graduate students and junior scholars engaged in this type of work.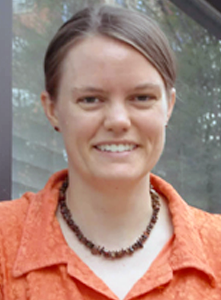 Kyla Ebels-Duggan is Associate Professor of Philosophy at Northwestern University. She specializes in moral and political philosophy and their history. Much of her past work concerns the reason-giving authority that one person's ends or values have for others. She has published articles addressing this issue as it arises in political contexts and in interpersonal relationships of love. She has also written on moral and ethical aspects of education, including the implications of our dependence on upbringing for personal responsibility, the appropriate role and limits of the state in forming children's worldviews, and the best way to understand autonomy as an aim of education. She is working on a book exploring the limited role of reasoning and the indispensability of experiences of value in grounding our normative commitments. She has held fellowships with the Spencer Foundation, Princeton University's Center for Human Values, The Experience Project funded by the John Templeton Foundation, the Center for Ethics, Philosophy and Public Affairs at the University of St Andrews, and Australia National University. Her work has appeared in Ethics, Philosophy and Phenomenological Research, Philosophical Studies and Philosophers' Imprint. Ebels-Duggan received her BA from the University of Michigan in 1998 and her PhD from Harvard in 2007.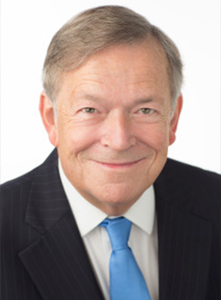 Michael S. McPherson served as President of the Spencer Foundation for fourteen years before retiring in 2017. Earlier he was President of Macalester College in St. Paul, Minnesota for seven years. He is a nationally known economist whose expertise focuses on the interplay between education and economics. McPherson, who is co-author and editor of several books, including Lesson Plan: An Agenda for Change in American Higher Education, Crossing the Finish Line: Completing College at America's Public Universities, The Student Aid Game, and Economic Analysis, Moral Philosophy, and Public Policy. McPherson was founding co-editor of the journal Economics and Philosophy. He is currently a Senior Research Fellow at the Mellon Foundation and a non-resident Fellow at the Urban Institute. McPherson was Co-Chair of the Commission on the Future of Undergraduate Education of the American Academy of Arts and Sciences, November 2018.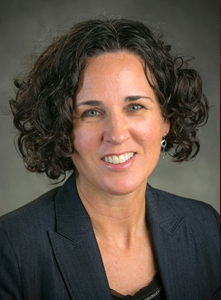 Paula McAvoy is an assistant professor of social studies education at North Carolina State University. Her research interests include democratic education, cultural and religious accommodations, and the ethics of teaching about politics. Some of this work has been published in Educational Theory and Theory and Research in Education, and Curriculum Inquiry. She is the co-author, with Diana Hess, of the book, The Political Classroom: Evidence and Ethics in Democratic Education (2015, Routledge Press), which won the 2016 Outstanding Book Award for the American Educational Research Association and the 2017 Grawemeyer Award for Education. She is currently working with Lauren Gatti (University of Nebraska—Lincoln) on the book, Just Teacher: Taking the Ethical Longview in the Profession of Teaching (Teachers College Press). Since completing her doctorate in 2010 from UW–Madison's Department of Education Policy Studies, she has worked as an assistant professor at Illinois State University, an associate program officer at the Spencer Foundation, and the Program Director for the Center for Ethics and Education at the University of Wisconsin–Madison. She is the lead developer of The Discussion Project, a professional development program housed in the School of Education at UW–Madison that aims to improve discussion in the college classroom.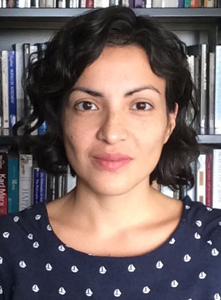 Jennifer M. Morton is an associate professor of Philosophy at the City College of New York and the Graduate Center, CUNY. Starting in 2020, she will be associate professor of Philosophy at the University of North Carolina—Chapel Hill. She received her A.B. in Philosophy from Princeton University and her Ph. D. in philosophy from Stanford University. Professor Morton grew up in Lima, Peru. She works mainly in philosophy of action, philosophy of education, and political philosophy. Her book Moving Up Without Losing Your Way: The Ethical Costs of Upward Mobility (Princeton University Press, 2019) discusses the ethical compromises made by students who seek upward mobility through education. Some of her other publications include "Grit" (Ethics), "Cultural Code-Switching: Straddling the Achievement Gap" (Journal of Political Philosophy), "Molding Conscientious, Hard-Working, and Perseverant Students" (Social Philosophy and Policy), and "The Non-Cognitive Challenge to a Liberal Egalitarian Education" (Theory and Research in Education). Her work in this area has been generously supported by the Spencer Foundation and the Princeton Center for Human Values. Professor Morton has also published opinion pieces on higher education in The Chronicle for Higher Education, Aeon, and The Philosopher's Magazine.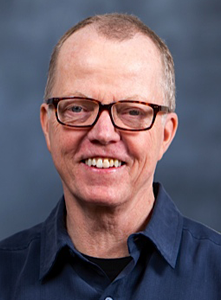 Walter Parker is Professor Emeritus of Education and Political Science at the University of Washington. He studies social studies education K-12 and civic education broadly—social issues-based curricula, discussion-based pedagogies, and the bewildering discourse on "educating global citizens." His interests center on curriculum decision-making (content selection) and access to powerful knowledge. His books include Educating the Democratic Mind; Teaching Democracy: Unity and Diversity in Public Life; Social Studies Today: Research and Practice; and Social Studies in Elementary Education. An intellectual self-portrait is posted here. He is a member of the National Academy of Education and lives in Seattle with his wife, Sheila Valencia.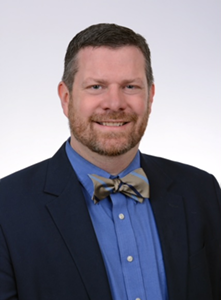 Bryan Warnick is Professor of Philosophy of Education in the Department of Educational Studies at Ohio State University, where he has taught since 2005.  He is the author of Understanding Student Rights in Schools: Speech, Privacy, and Religion in Educational Contexts (Teachers College Press, 2012) and Imitation and Education: A Philosophical Inquiry into Learning by Example (SUNY Press, 2008), as well as numerous articles in journals such as Harvard Educational Review, Educational Theory, Educational Policy, The Journal of Teacher Education, and the Journal of Applied Philosophy. His interests include student rights, educational equality, religion and education, technology and education, school shootings and security, school discipline, and the educational significance of autonomy and pluralism. He earned his BS degree in philosophy and psychology in 1999 from the University of Utah, graduating magna cum laude. After serving as a research associate in medical ethics at the University of Utah School of Medicine, Dr. Warnick completed his MA (2002) and PhD (2005) from the University of Illinois at Urbana-Champaign in Philosophy of Education.