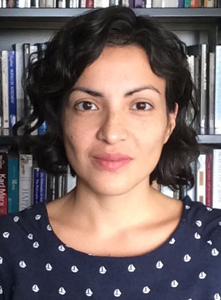 Jennifer Morton, Assistant Professor of Philosophy City College of New York
Thursday, April 9, 2015, 1–2:30 p.m.
Helen C. White Hall, Room 6191, 600 N. Park St.
Jennifer Morton is an assistant professor of philosophy at the City College of New York and will be a 2015-2016 Laurance S. Rockefeller Faculty Fellow at the Princeton Center for Human Values. Her areas of research are philosophy of action, moral philosophy, philosophy of education and political philosophy. She was born and grew up in Lima, Peru.
In her talk, Morton will argue that the educator, as a representative of the political community, is tasked with two aims—one more ideal than the other. The first is nurturing students with the skills and knowledge they need for the non-ideal world as they will find it. The second is educating future citizens for a more ideal future. She argues that these two aims lead educators to confront important dilemmas and suggests a possible resolution that is of interest not only to educators, but also to political theorists interested in the divide between ideal and non-ideal theory.