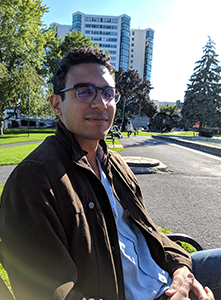 Adham El-Shazly (he/him)
I'm a PhD student in Philosophy at the University of Cambridge. Most of my work centers around what it means to understand things. I'm particularly interested in how we acquire different forms of understanding, and how we communicate and share it with others. The various strands of my work lead me to work in epistemology, philosophy of mind, virtue ethics, education, and a decent amount of history of philosophy, as they relate to these themes. Besides philosophy, I'm a Taekwondo athlete, and I like to kitesurf and scuba dive, and I recently became a member of Clare Hall choir in Cambridge with non-existing singing experience.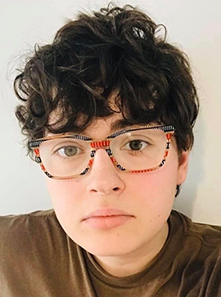 Afton Greco (she/they)
I'm a PhD student in philosophy at the University of Pennsylvania. I work in moral and political philosophy, and I plan to specialize in the philosophy of education. Following Dewey, I believe in the need for a radical reorientation of academic philosophy, so that it will not be a "sentimental indulgence for a few" but rather a productive discipline with practical import for the public and our social institutions. To that end, I aim to produce interdisciplinary scholarship in philosophy, education, and law. Outside of academics, I'm an avid Star Wars and Star Trek fan.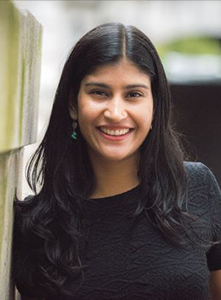 Alysha Banerji (she/her)
Alysha Banerji is a PhD student in Education at Harvard University. Her research focuses on the ethics of immigration and civic education for cosmopolitan citizenship. Previously, Alysha worked to support principals of public and low-income private schools across India, in college access in the US, and briefly, as an Assistant Education Specialist at UNESCO Santiago, Chile. Alysha holds a BA in Philosophy and an M.S.Ed in International Education Development.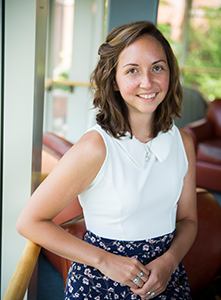 Caitlin Brust (she/her)
I'm a fifth-year PhD Candidate in Philosophy of Education at Stanford University. I study educational justice both philosophically and empirically, exploring what constitutes (un)just epistemic environments in U.S. higher education and how educators, students, and institutions themselves can combat various forms of epistemic injustice within these environments. I really value building intellectual (and social!) community, as well as being creative through writing and making music. There is nothing quite like climbing a tall mountain or walking among the Giant Sequoias in California—but when I'm not hiking I enjoy competing in trivia, playing softball and pickleball, and listening to audiobooks!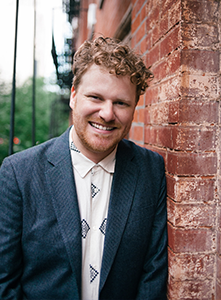 Drew Chambers (he/him)
I earned B.A.'s in Secondary Education and English Literature at Wheaton College in Illinois and afterward taught public high school in Massachusetts. In 2020, I finished my Ed.M. at Harvard University where I specialized in philosophy and data science. I am finishing up my second year in the Philosophy and Education Ph.D. program at Teachers College, Columbia University. My scholarly interests relate to epistemology, moral philosophy, ancient Greek philosophy, and ethics. When not reading or writing, I love shooting film, exploring nature, visiting a new cafe or bar in NYC, playing D&D, and watching basketball.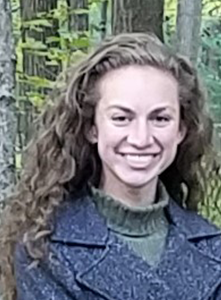 Hannah Widmaier (she/her)
Hannah Widmaier is a second-year PhD student in Philosophy at the University of California, Los Angeles. She graduated from the University of Wisconsin, Madison, in 2019 with a BA in Philosophy and English, and she worked as a high school math tutor for a year before starting grad school. Hannah's main interests are in moral and political philosophy, feminist philosophy, and legal theory. She enjoys running, hiking, and spending time with friends and family.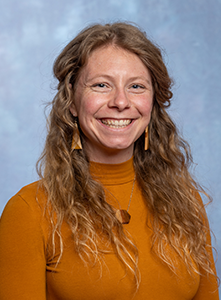 Jamie Herman (she/her)
Jamie Herman is a Ph.D. student at The Ohio State University in the Philosophy and History of Education program where she teaches undergraduate Philosophy of Education. Her work revolves around competing aims of higher education, liberal arts education, paternalism, and the idea of the educated person. She is also interested in the ethical promotion and defense of humanistic aims of education. Jamie, originally from Minnesota, received her B.A. in History and International Studies from Luther College in Decorah, IA. When not reading, Jamie is an avid rock climber and enjoys biking, drawing, and craft beer.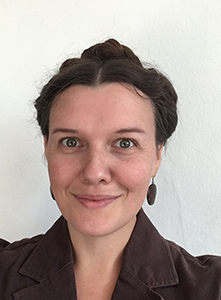 Katie Sellers (she/her/ella)
I am a doctoral candidate at Miami University of Ohio, in the Department of Educational Leadership. I taught in the Cristo Rey Network of urban Catholic high schools for more than four years, engaging my students in critical service-learning and coaching mock trial. Before working in education, I had a career in immigration law and studied moral theology and international studies at Boston College. I write a lot about Catholic schools and democratic education, sometimes together. I gave up competitive pie baking at 14, but I still love cooking, as well as eating, reading omnivorously, and patronizing the arts.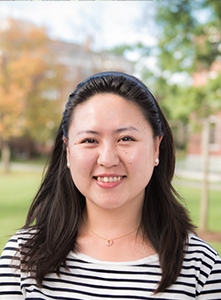 Ka Ya Lee (she/her)
My name is Ka Ya Lee, and I am a Ph.D. Candidate at Harvard Graduate School of Education. I am broadly interested in issues of educational justice. In my dissertation, I attempt to pave a path toward establishing Amartya Sen's Capability Approach as a normative framework of educational measurement by clearing a few theoretical difficulties that come with such an endeavor. Before graduate school, I used to teach English and philosophy to Japanese high school students in Tokyo, Japan. My favorite spare time activity is cuddling with my cat or seeing animal pictures on social media.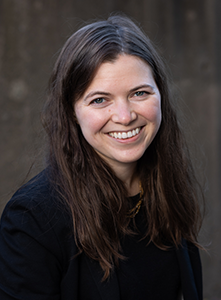 Megan Bogia (she/her)
Megan Bogia is a Ph.D. student at the Harvard Graduate School of Education with a secondary field in philosophy. Her research combines qualitative and normative analysis to explore the ethics of postsecondary policy. Megan has also partnered with different community groups to use research to support local policy advocacy. In her spare time, she enjoys knitting scarves & hats and camping.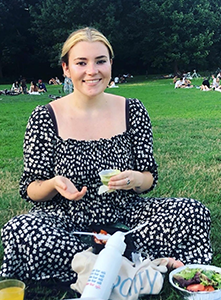 Michael Greer (she/her)
I am a PhD student in Philosophy at CUNY. I work in feminist, moral, and social philosophy, and my dissertation investigates the concept of allyship between differentially privileged, situated, and subordinated social groups. One chapter explores how would-be allies should think about their responsibilities to educate others. I also think about body politics and fatness. I am British and American but lived in the Middle East until I was 16, where I moved to the UK. This is where I completed my BA and MA. I love being in nature, enjoying good food with old and new friends, and dancing!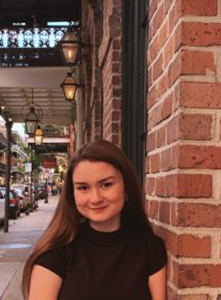 Parker Rose (she/her)
Lately, I've spent a lot of time thinking about narrative identity and its impact on behavior and relationships, and this is the topic I plan to explore within the context of education in this program. In my spare time, I enjoy reading fiction, playing indie video games, and occasionally doing yoga. I look forward to collaborating with you!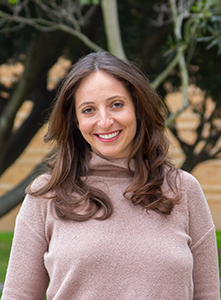 Rena Goldstein (she/her)
I have an MA in Education and Philosophy from California State University, Los Angeles, and I am at the University of California, Irvine for my doctorate. My research focuses in the field of social and applied epistemology, with an emphasis on 20th century analytic philosophy, virtue epistemology and the philosophy of education. I recently published a paper in Philosophia titled, Epistemic Disadvantage, and my work has also appeared in journals such as Educational Theory, Pre-college Philosophy and Public Practice, and in an edited volume published by Routledge. I run a writing workshop for graduate students at UCI for first year philosophy graduate students as well as an international writing group for graduate students of any discipline in the interpretative sciences. In my spare time, I enjoy surfing, rock climbing, marathon training, and yoga. I have studied compassionate listening with Dr. Sharon Gubbay Helfer (Ph.D) and meditation from Cedar Koon (MSW, LISW). Compassionate listening and meditation are skills that I both apply and teach in my classroom and writing workshop.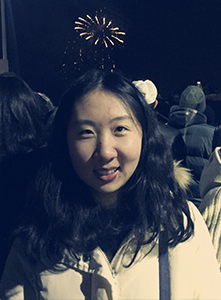 Shiying Li (she/they)
I am a graduate student at the Department of Philosophy at UW-Madison. My research interests are mainly in political philosophy and ethics. I was a psychology major during undergraduate study at UW-Madison and still have interests in many questions in the social sciences. Recently I co-founded a student organization focusing on social justice issues in Asia. And I have been enjoying teaching philosophy in China in recent years. I have lived in five housing cooperatives in four cities in three countries.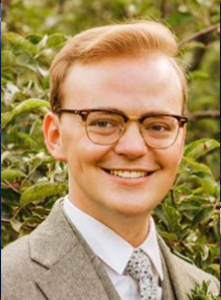 Will Kuehnle (he/him)
I am a PhD student in Philosophy and History of Education at Ohio State University. After completing my BA at the University of Chicago, I earned an M.Ed from the University of Notre Dame and taught high school social studies for several years. My wife and I met while teaching together, and we found that we had critical and unanswered questions about education. My research interests are nothing more than the questions she and I could not answer for our students, including the aims of education, the role of the teacher, and the function of education in shaping desire.